Welcome to AURHA
The National Rural Health Student Network
The Adelaide University Rural Health Alliance (AURHA) is a student club that celebrates rural health.
AURHA is one of 29 "rural health clubs" from around the country. These clubs make up the National Rural Health Students' Network (NRHSN). Locally, we work alongside the rural health clubs from UniSA and Flinders Uni.
Membership is free, and is open to anyone with an interest in rural health regardless of whether they come from a rural area, the city or even from another country. Members can be students at The University of Adelaide who are studying medicine, nursing, dentistry, oral health, psychology or health sciences.
Members are invited to apply to attend our Yalata Kidney Health Festival in October each year! Rural High School Visits are a chance to chat with high school students about university, and a opportunity to travel to some amazing places (e.g. Port Lincoln or Kangaroo Island), and clinical skills trips take place around the state. Escape with AURHA is our main social event, and traditionally takes place at a mystery location just beyond the city limits.
EXECUTIVE 2021
President: Emily Kelsh
Vice President: Maddy O'Brien
Secretary: Jerida Burgess
Treasurer: Jasmyn Lloyd
Sponsorship: Katherine  Dumas
COMMITTEE 2021
Events Coordinators: Eden Smith, Ali Teubner and Chloe Elliot
Rural High School Visits Coordinator: Jock Duncan, Grace McMahon and Liam Halford
Teddy Bear Hospital Coordinators: Cecilia Har, Sukhmani Dhillon, Emily Li and Elise Toyer
Indigenous Representative and Tri Club Officer: Donna Stewart
Yalata Trip Coordinators: Abby Moore, Ricky Stocker-Johns and Christine Gan
Publications: Dimple Bhatia and Ella Bertolus
IT Officer: Anita Suetrong
Medicine Representatives: Rebecca Bright and Cicilia Gomez
First Year Medical Representative: Gavin Regan
Nursing Representative: James Burgess
Dentistry Representative: Cecilia Har
Psychology Representatives: Issy Reid and Ellie Jones
By becoming a member of your Rural Health Club, you are also a member of the National Rural Health Student Network (NRHSN).
The NRHSN represents the future of rural health in Australia. It has more than 9,000 members who belong to 29 university Rural Health Clubs from all states and territories.
It is Australia's only multi-disciplinary student health network, bringing together people studying medicine, nursing and allied health, encouraging them to pursue rural health careers.
Manage your Membership Details
It is important to keep your details up-to-date to ensure your RHC and the NRHSN can keep you informed of everything exciting that's happening in rural health!
When logged in, view your profile to update your details
February Mail Out!
Hi! Welcome to AURHA 2021!
To all our new members: we hope you had a fantastic time during O'Week and are settling in well.  For our returning members, great to have you back!  We have an exciting year planned, starting off with a busy March.
Keep reading to hear from our President, Emily Kelsh, Escape with AURHA team, and about the First and Second Year Muster and O'Week events.  Also keep reading to find out more about the rural placement opportunities available, starting with a placement diary about the MBBS IV Rural SHU program!
We look forward to keeping in contact with you throughout the year,
Dimple and Ella
Publications Officers 2021
President Address and Committee Welcome:
Welcome to the 2021 

AURHA

 Executive and Committee. Our team look forward to meeting all our members at our events!

AURHA Executive 2021:
President: Emily Kelsh
Vice-President: Maddy O'Brien
Secretary: Jerida Burgess
Treasurer: Jasmyn Lloyd
Sponsorship: Katherine Dumas

AURHA Committee 2021:
Dentistry: Cecilia Har
Psychology: Issy Reid and Elle Jones
Medicine: Rebecca Bright and Cicilia Gomez
Nursing: James Burgess

Yalata Kidney Health Festival Co-Ordinators: Abby Moore, Ricky Stocker-Johns and Christine Gan
Events: Eden Smith, Chloe Elliott and Ali Teubner
Teddy Bear Hospital: Cecilia Har, Sukhmani Dhillon, Emily Li and Elise Toyer
Rural High School Visits: Jock Duncan, Grace McMahon and Liam Halford
Publications: Ella Bertolus and Dimple Bhatia
Indigenous Health Officer: Donna Stewart
Tri-club: Donna Stewart
IT: Anita Suetrong
As many of you may have noticed on our facebook, Maddy and I had the opportunity to attend NRHSN council 1 "staycation" in Adelaide last weekend (thanks COVID).
We spent the weekend in the city with ROUSTAH (Uni SA rural health club) and FURHS (Flinders University Rural Health Club) clubs coming up with great ways to further engage our members and curate amazing events to bring us all together. One of the most exciting being a head to head quiz night of all things rural health and pop culture scheduled for later in the year.
Highlights including hearing from other health clubs on how they conduct their Rural High School Visits, Indigenous engagement and other key initiatives.
We can't wait to share with you all the amazing things we have planned and look forward to attending council 2 in person!
First and Second Year Muster:
Thank you to all those who attended the First and Second Year Muster last week!  It was so great to see so many of you there.

A huge shout out to the fantastic speakers, thank you for your time and commitment to AURHA.

If you missed out, don't forget to check out our summary of the important points in the Facebook event!
Click here for the Facebook event!
First Year Rep applications: 
Interested in rural health? After the crazy year that was 2020, Escape with 

AURHA

 is back, and better than ever! Join us on the 19th of March for a wonderful cocktail event at our MYSTERY location, and catch up with students from dentistry/oral health, nursing, psychology, allied health and medicine. As well as the social side, we've also got a great lineup of speakers from every discipline, so there's something to choose for everyone!

Click going/interested to keep updated on our event!

Ticket prices: $60 drinking, $50 non-drinking
Thank you so everyone who stopped past our O'Week stalls at both the FHMS O'Day and the AMSS O'Day. It was so lovely to meet all of you, we look forward to seeing you at our events throughout the year!
Rural Placement diaries: Port Augusta SHU (MBBS IV)
In 2020 I was very lucky to start off my year in Port Augusta for my surgical rotation, experiencing my first proper clinical placement, first rural placement and witness the end of the "pre-COVID" era. It feels like it was in another life, but this placement really highlighted the key difference between feeling like a fly on the wall in a bustling metropolitan hospital and a hands-on member of the theatre team with responsibility and purpose. Being at a rural site guaranteed every day brought a variety of surgical presentations, often flying in from even further away to the ED for further assessment – sometimes for the students to assess and following an eerily similar script to OSCES. Living so close to the hospital meant zero commute lending time to explore swimming spots and national parks, being park of the local Park Run Saturdays and BBQs with the other students on placements there. Highlights of the rotation included:
Swims with stunning Flinders Ranges backdrop after every early finish
Ward rounds with under 10 patients
Living in a mini medical student village
Sturt desert peas at every intersection
After this rotation I had completely changed my mind about spending fifth rurally, it was such a positive experience!
Tessa Pahl
MBBS V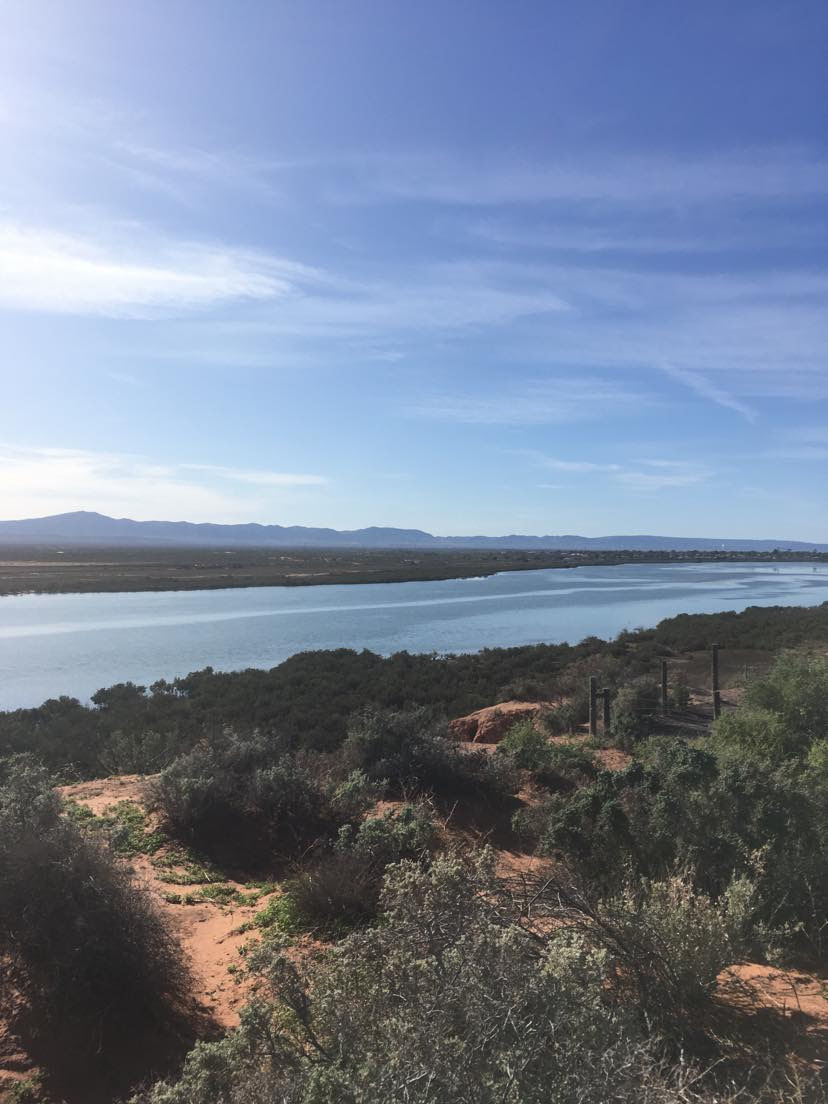 Got an interesting story or gorgeous photo from a rural placement? Send them to publications@

aurha

.org.au

Much love,
Adelaide University Rural Health Alliance